Source: Riseart.
New art trends are already emerging in the early years of the 2020s. People involved in all aspects of the art world – including curators, writers, collectors and the public – have begun to question traditional ways of showing, viewing and thinking about art.
We are already seeing signs that the 2020s will be a decade of change for the art world. New ways of looking at artworks, both online and in real life, are on the way and there will be no way back from this radical shift. Here are 5 current art trends that will determine the future of the art world for the 2020s.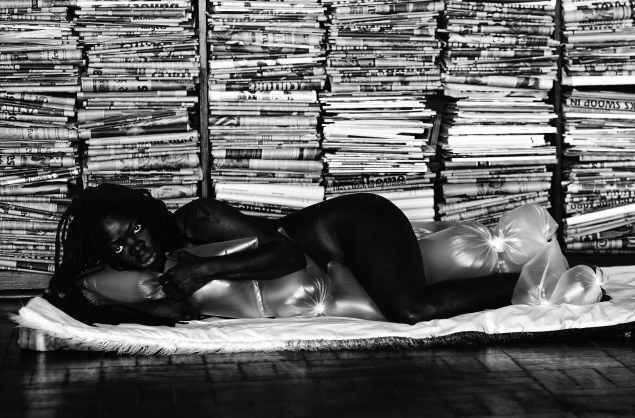 1. Art museums will change their collections
The 2020s will see museums trend towards a more inclusive presentation of art history, with a focus on women artists, queer art and non-Western narratives. New York's MoMA has just had an explosive $450million rehang. The Metropolitan Museum of Art has embarked on an ambitious renovation project of 10 galleries devoted to British art – to be opened in spring. And Tate has committed to celebrating more women artists, with major solo exhibitions by Lynette Yiadom-Boakye, Paula Rego, Magdalena Abakanowicz, Maria Bartuszová, Haegue Yang and Zanele Muholi throughout 2020/21.
2. Exhibitions will be more immersive, and Instagrammable
A friend's recent Instagram story showed her lying on a bed of pastel-coloured sprinkles. 'Where are you?', I asked. 'The opening of the Museum of Ice Cream in New York', she replied. 'All the influencers are here!'. This new museum includes a sprinkle swimming pool, slide and lots of pink. Museums' marketing strategies are cleverly taking into account selfie-opportunities inside exhibits. We will be seeing a lot more of this. Looking ahead, the V&A Museum's Alice in Wonderland show will be all over social media. So, too, will the biggest-ever exhibition of Yayoi Kusama's mirrors, polka dots and pumpkins, which starts its tour in Berlin this autumn.
3. Museum money will be vetted
Museums rely on money from philanthropists and private donors. However, last year's Sackler scandal raised an important question: should museums refuse dirty money? Protests from visitors, artists, trustees and activists have put pressure on cultural organisations to reject philanthropy from unethical sources. The RSC recently cut ties with BP, and the Tate with Sackler. Going forward, museums will need to take steps to scrutinise their donors more closely. They will need to establish an authoritative set of guidelines to ensure ethical philanthropy. They will also need to effect more rigorous vetting procedures.
4. Gallery apps will grow
Mobile phones are already accepted in the gallery. But one art trend in 2020s will be an increase in museums asking and encouraging people to engage with them through dedicated apps. A new app, Smartify, allows you to point your smartphone at an artwork and receive instant information on it. It's already partnered with the Louvre in Paris, New York's Met Museum and London's National Gallery. More arts organisations will definitely follow. You can read my mixed thoughts on whether gallery apps are a good idea here.
5. Virtual viewing and selling of art will increase
Art collectors will continue to spend time, and find artists they like, online. Over the next decade, galleries will respond to this demand by increasing their online presence. You can expect to see more online marketplaces, viewing rooms, virtual exhibitions and sales via social media. Dealers will have to engage in virtual selling to survive.