Source: Art Basel.
Art institutions are reaching new audiences via thoughtful, dedicated programming.
I began researching this article, like a millennial cliché, by posting a question on Twitter. 'Hive-mind/art world people: I'm doing some research on art education programming for teens or maybe young adults right out of university. Have you run one? Have you attended one? Can you direct me to really cool ones?' I received more responses than I could have imagined. Twitter users directed me to museums in their hometowns, places they worked at and friends who have worked in education departments of contemporary art institutions. A friend of mine, Kyle Chayka, an art critic and writer whose book on Minimalism is coming out this winter, simply responded, 'The high school group at the Aldrich Museum in CT changed my life.'
He wasn't the only one. The more I asked around, the more I read about youth programs in contemporary art institutions, the more stories I heard of people participating in an educational program and then going on to work in the same institution, running similar programs at other places, or participating in the arts in other ways. I've surveyed educational programs directed at teenagers in high school, university students or those fresh out of college at different kinds of contemporary art institutions around the world, and one of the first things most participants said was, 'I didn't know.' Didn't know what kind of careers were possible in the arts, what a professional involvement with art could look like – what was possible. Another friend, Clara Halpern, now assistant curator at the Art Gallery of York University in Toronto, remembered what she was like as a teenager, before participating in the Youth Council at the Art Gallery of Ontario (AGO). 'For some reason, although I had always loved art and making things, the idea of organizing programming and exhibitions had never occurred to me as an actual job that people did,' she said. Charo Garaigorta, head of education and programs for the public at Artium Basque Museum of Contemporary Art in Vitoria-Gasteiz, Spain, says that when students participate in their educational programs, they learn how to use the infrastructure the city builds for them. 'A museum is like an iceberg,' she says. 'You only see the top, but there is a lot going on underneath.'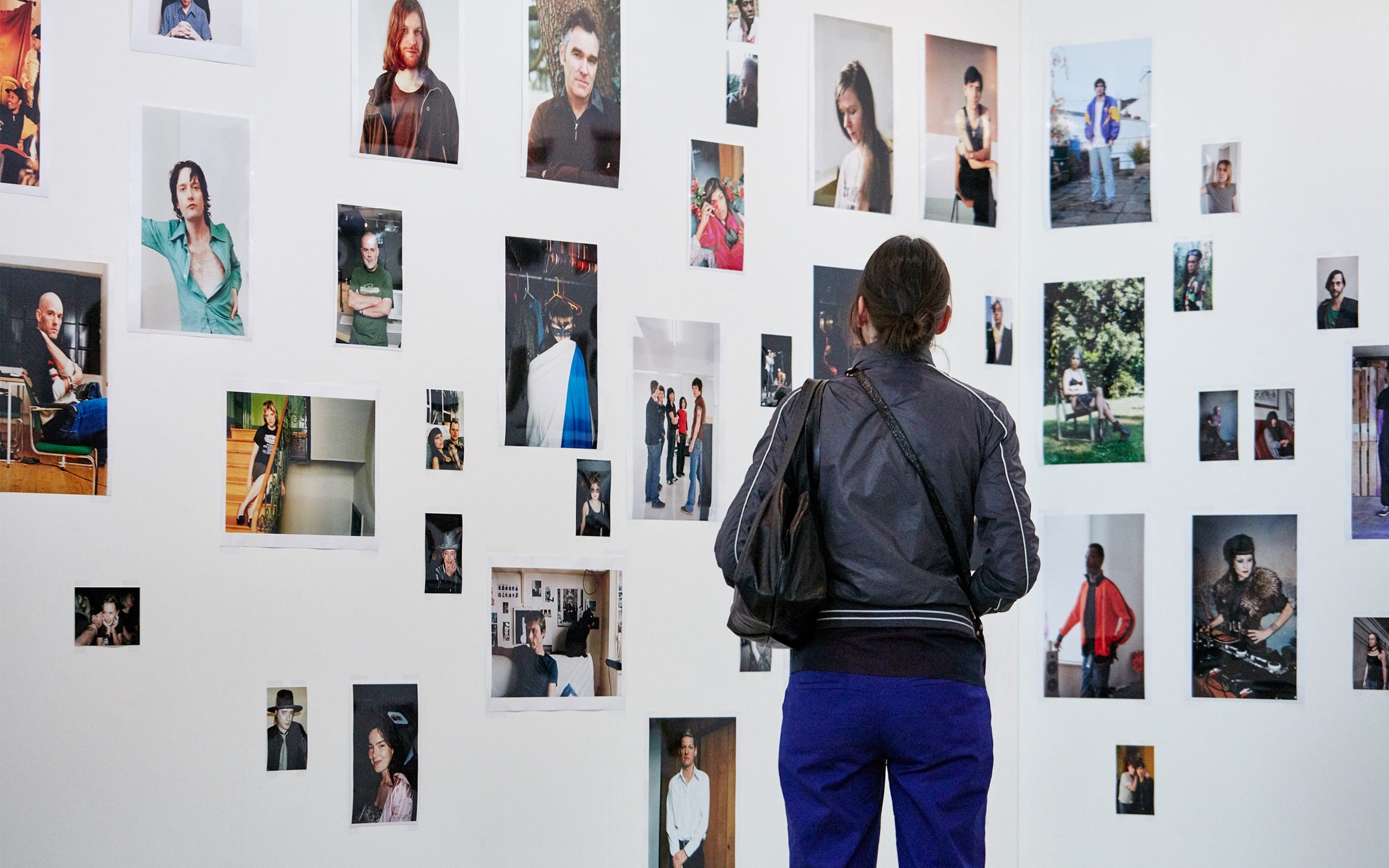 A visitor in front of works by Wolfgang Tillmans, presented by Galerie Buchholz at Art Basel's 2019 edition in Basel.
The contemporary art institutions I talked to are varied, and the educational programs they run take many shapes. At SculptureCenter in New York, teenagers commission a new public artwork in the city. Witte de With, in Rotterdam Netherlands, has given over its ground-floor gallery to the participants of its collective learning program, who shape the identity of the space. In Dakar, Senegal RAW Material Company runs RAW Académie, a seven- to eight-week-long residency and education program run by a different artistic director every year, who could be a filmmaker, artist or publishing collective. At Artium, in the Basque country of northern Spain, an art and philosophy program complements the philosophy curriculum in high schools in a gallery setting. The Hill Art Foundation in New York was launched alongside a Teen Curators program in which, explains Sarah Needham, executive director of the Hill Art Foundation, 'teens are exposed to different career opportunities in the arts – from curation to restoration to the role of the registrar and the art handler—and are given an introduction to the study of art history.'
From working as docents, commissioning or participating in collective learning, no two programs are alike. They veer from weekly after-school sessions to weekend events or a commitment for a whole summer. At SculptureCenter, Kyle Dancewicz, director of exhibitions and programs, describes how the teenagers who participate in the Public Process program become part of the office culture at the Queens institution: 'We make time for the Public Process group to meet our staff, individually and at a couple of lunches, and the program is actually run out of our office space… we share it with the summer cohort, and they see us working at our desks, which I hope is not too depressing,' he laughs. 'I think we show that we want them to learn 'our ways' a bit, but that we also take seriously their instincts, impressions, and extant knowledge about art, whether or not they know they have it.' At the end of their three-week summer program in which they learn about public art, individual stakeholders in public art and public space, and conduct studio visits with artists who make proposals for public artworks in Queens, Public Process participants commission a temporary public artwork that SculptureCenter then produces.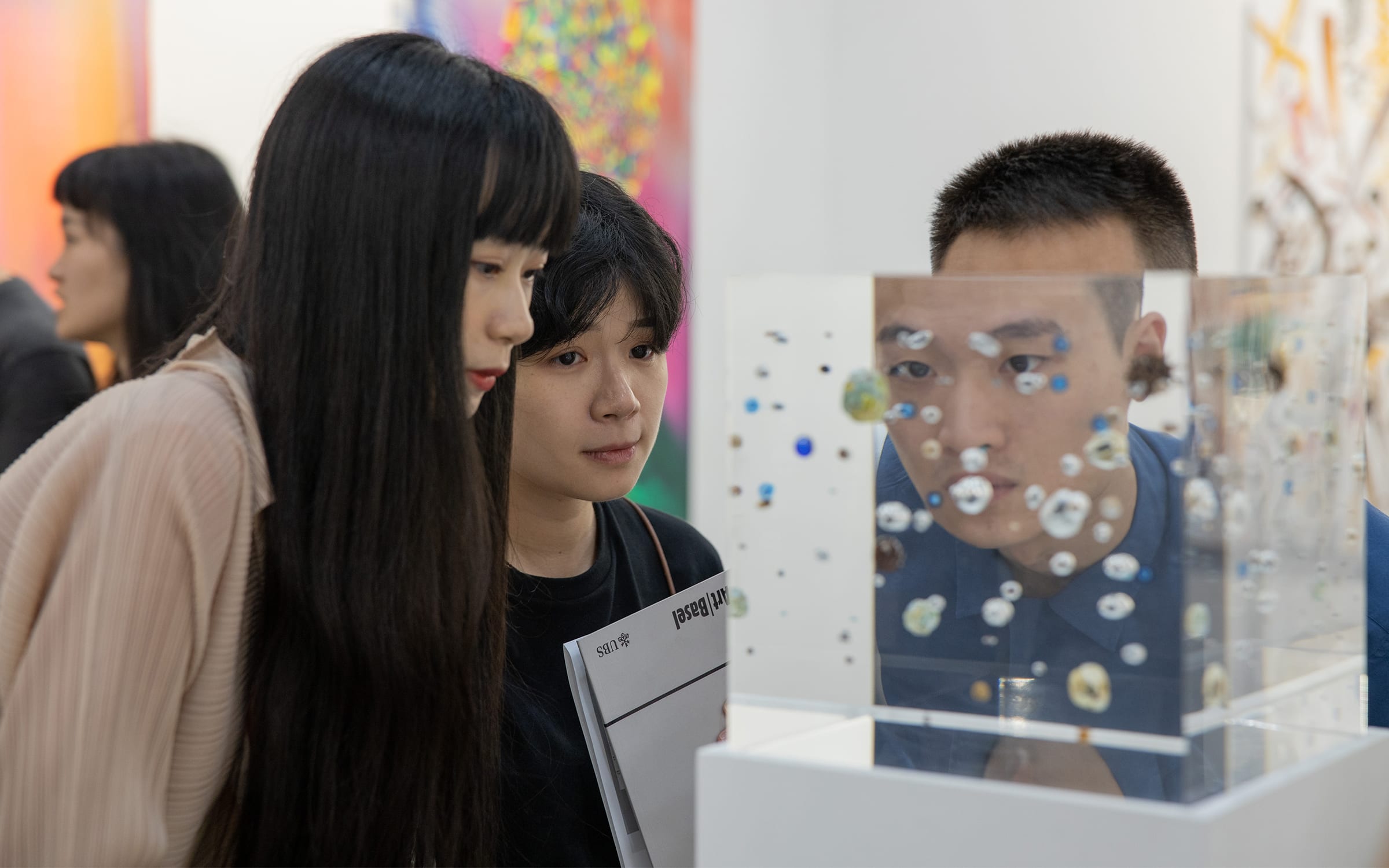 Young visitors taking a closer look at an artwork during Art Basel's 2019 Hong Kong edition.
In a city that changes as quickly as New York, Dancewicz says, 'I think our students take away a deeper understanding of both art and their own agency in producing or responding to the built environment.' A number of the programs I talked with have stressed the local aspect of their program, or what local concerns it addresses. RAW Material Company special projects commissioner Devin Hentz explained how the institution 'felt that Dakar, and Africa more broadly, lacked a space of reflection within which 'teaching art' in Africa could be unpacked, experimented with and re­imagined.' Hentz also points out how educational programming builds a community around the institution, describing how 'many of the faculty members and participants go on to become future collaborators of RAW. Some Académie fellows have stayed on to become permanent staff members at RAW, contributed to publications and other projects, shown at exhibitions curated by RAW or gone on to be fellows at subsequent sessions.'
The Walker Art Center in Minneapolis published an essay about a series of photographs found in the museum's archives from the Walker-Bryant Art Workshop, an arts program for high school students run out of the museum in the 1960s. Looking back 50 years, the article adds a crucial reflection on how we can assess the lasting impacts of educational programming: 'Today, program evaluation is something of a science, if an inexact one. We collect information about outcomes, and to do so we define data generously, recognizing the ways that qualitative data – commentary and memories, stories and even images – reveal the complex, pumping heart of humanistic endeavors, the sometimes elusive impacts of enterprises like art and teaching.'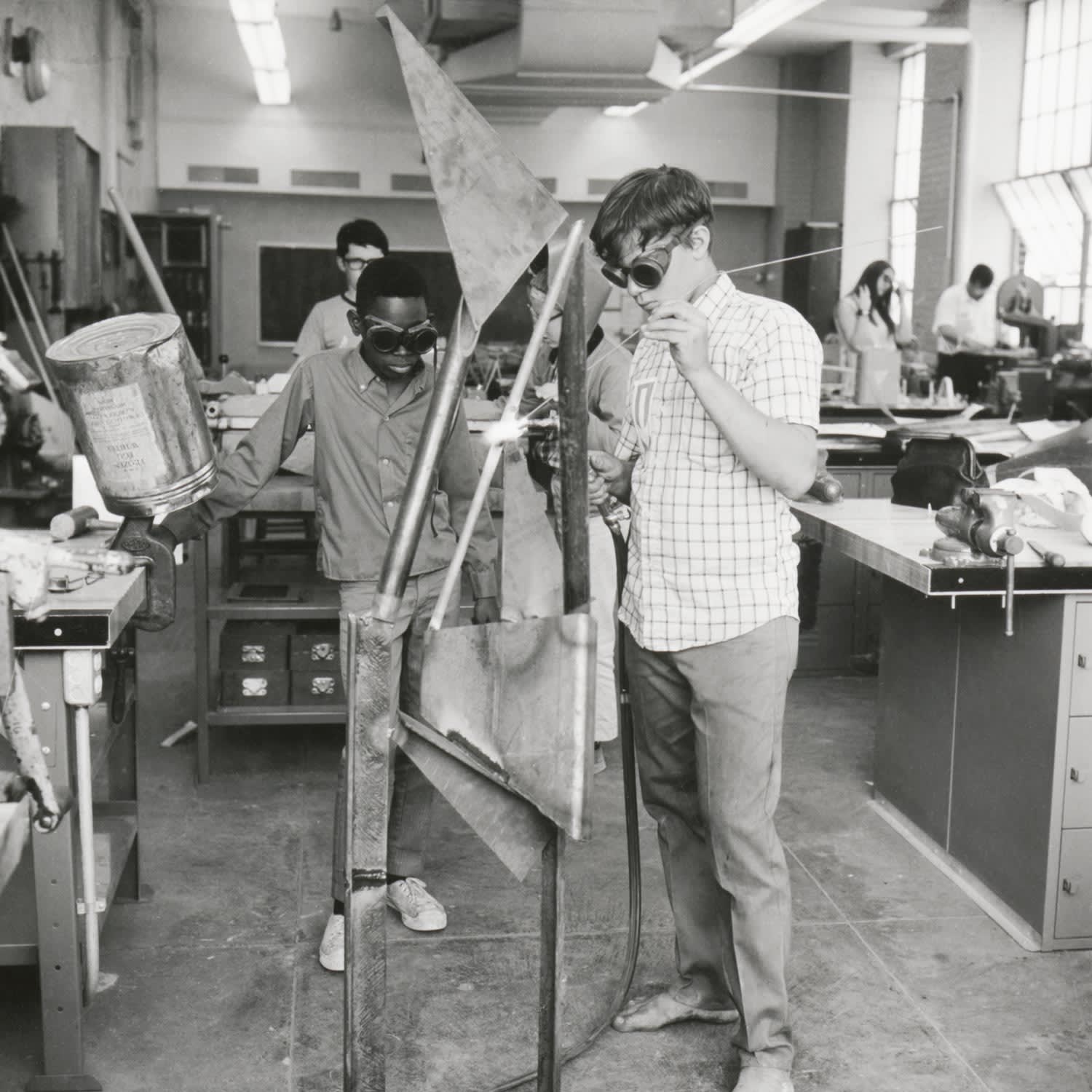 Walker Art Center summer program at Bryant Junior High School, Minneapolis, Minnesota, 1968. Photo by Eric Sutherland for Walker Art Center, Minneapolis.
What is taught can be significant for both participants and the institution itself. When former first lady Michelle Obama dedicated the new building of the Whitney on April 30, 2015, she quoted a past participant of Youth Insights who said, 'Having gone through the program, I've felt like the museum is home to me. Even if I've never been to a particular museum before, I just know how to be in [that] space.' Dancewicz says, 'Working with teenagers, even in the limited capacity that I do, always shows you what your blind spots are, and I have always felt a real honesty and desire not to fake it from them that I try to take with me into my other daily work. They're serious. We always hear from the artists we invite to make proposals that the Public Process studio visit is one of the toughest and most critical they've had in a while.'
I started writing this article with the idea that things are flawed. I talked to former students about their jobs and the internship cycle they felt stuck in. I see listings for entry-level jobs that already require two or more years of experience. I came into this wondering, in an economy of internships, what education programming can do for the next generation. Instead of professionalizing, what I found was experimentation, an experience that changes both participant and institution, and sometimes for a long time after. Halpern told me that some of the things she thought about during her time at the Youth Council at AGO 'still remain very much at the core of my work as a curator. This experience also instilled in me a belief that museums should have a stake not just in creating programs of this type, but have a duty to pay a living wage for entry-level positions, rather than having unwaged or low-wage positions. This is about ethics, but it's also about having a diversity of perspectives at the table to develop programming.'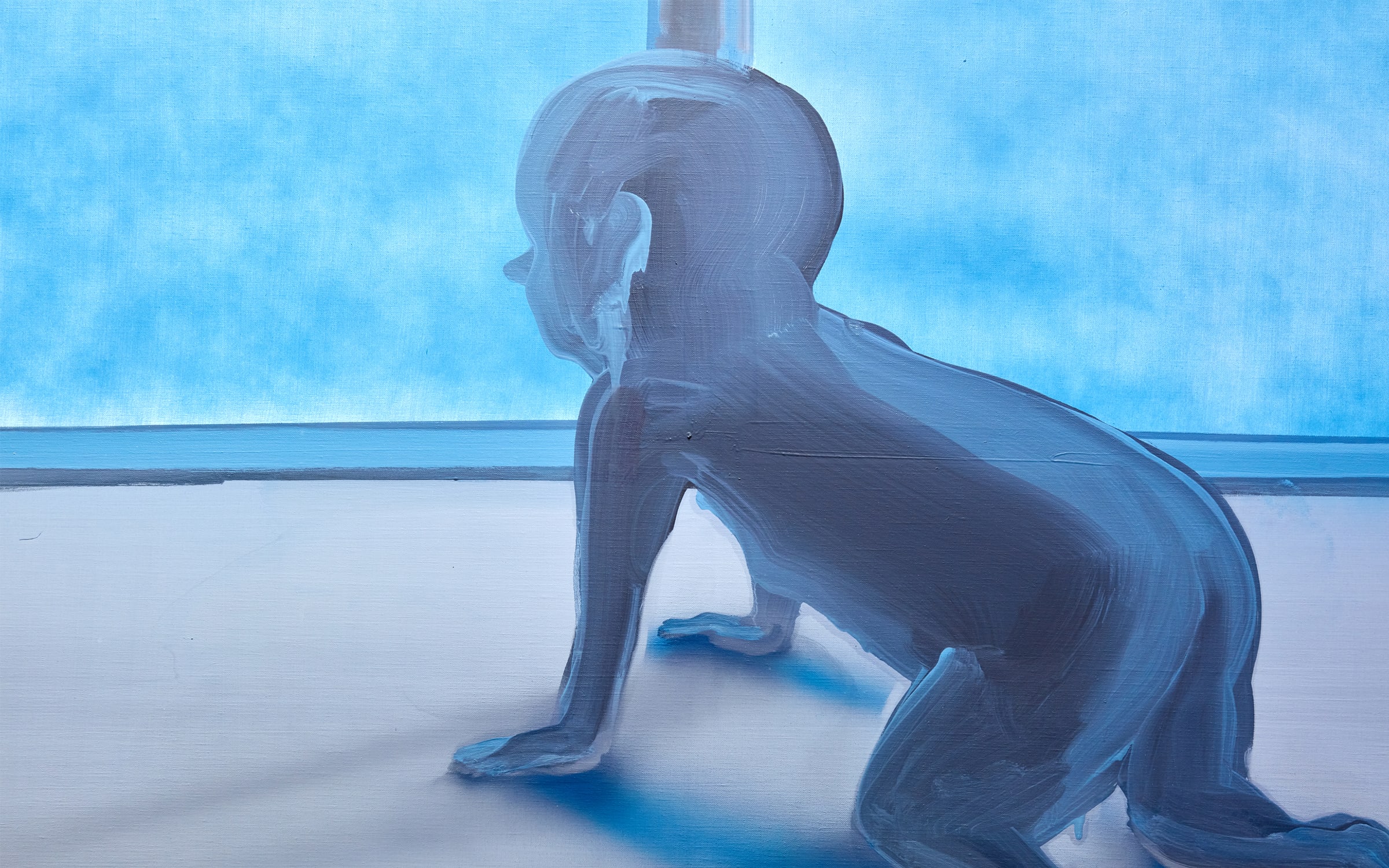 Tala Madani, Untitled (detail), 2019, presented by Pilar Corrias at Art Basel Miami Beach 2019.
This article was originally published in Art Basel Miami Beach Magazine, available in select locations in the US.
Top image: Installation view of Abdul Abdullah's solo booth with Yavuz Gallery at Art Basel Hong Kong 2019.