Source: Art Basel.
Ahead of Art Basel's Online Viewing Rooms, Brian Boucher gathers insightful advice from industry experts.
Year after year, art collectors from all over the world have made the early-summer pilgrimage to Switzerland to attend Art Basel, with some 93,000 visitors attending in June 2019. This year, as many of us are still staying at home to stop the spread of the novel coronavirus, and while art fairs and galleries take much of their operations to the web, many collectors are still supporting their favorite galleries and fairs by buying art via online channels. In fact, in these times of physical separation, as the Lima-based collector Carlos Marsano recently said during an  Art Basel Conversation, 'Collecting is connecting.'
But what are the challenges posed by this new reality? How can collectors best use these new ways of working that their preferred art dealers and artists are exploring? Are there pitfalls that collectors can avoid?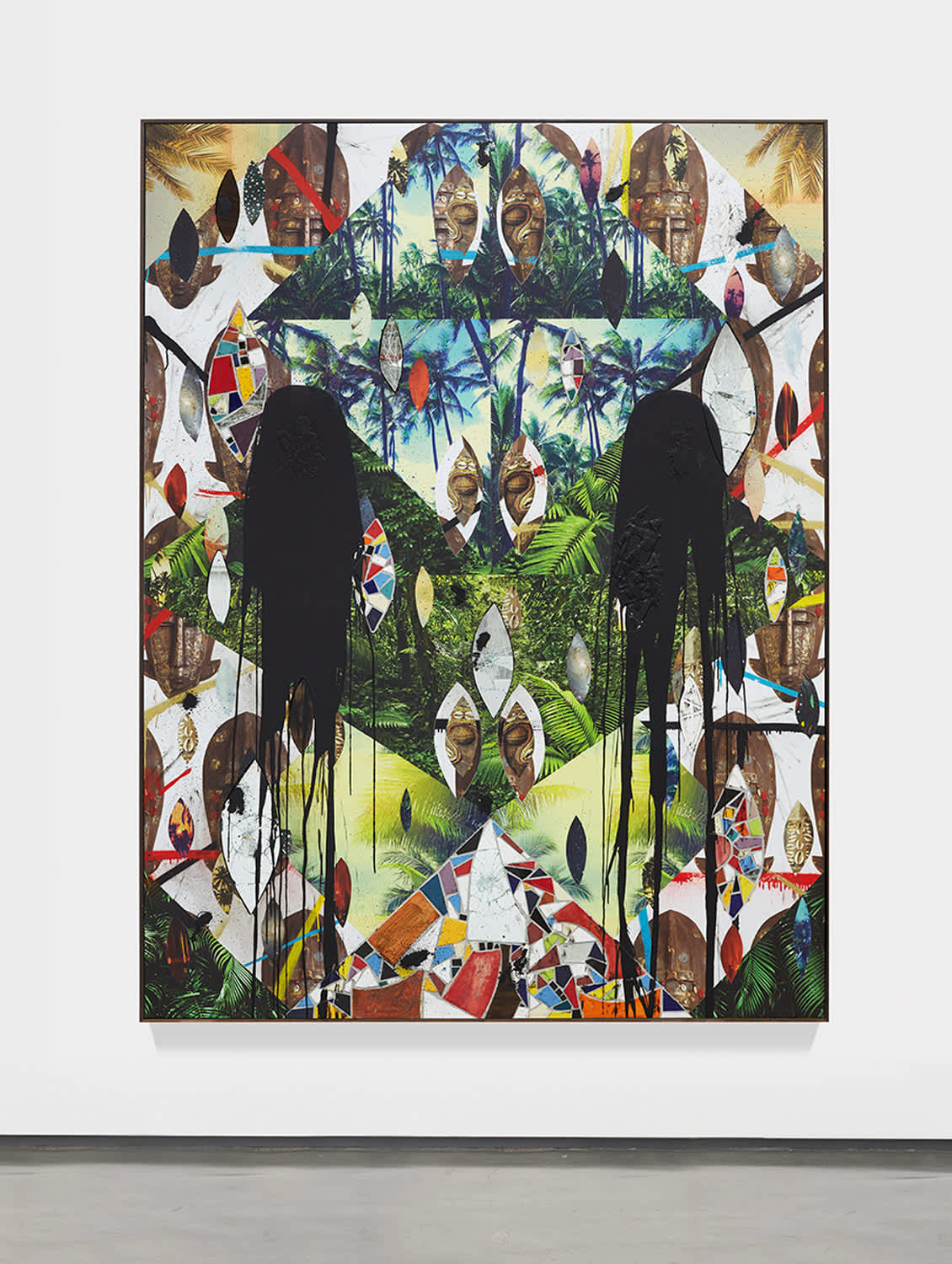 Rashid Johnson, Untitled Escape Collage, 2020. Courtesy of David Kordansky Gallery, Los Angeles.
'If you think about it,' says Marc Spiegler, Global Director of Art Basel, 'a few months ago, this industry was primarily working using email and PDFs, but there has now been an enormous digital renaissance. If the result is that people are able to connect globally in a new way, it will mean a very positive outcome from a very negative thing.'
While new collectors might want to start small, it's worth noting that others have already jumped into deeper waters online. Even within the first half-hour of Art Basel Hong Kong, the fair's first all-online edition, Gagosian gallery had sold a Mary Weatherford work, one of her trademark paintings with neon lights attached, for $750,000.
In some ways, now is a better time to buy online than ever, due to increased transparency in pricing. More and more fairs and galleries are making prices (or price ranges) visible to all; every artwork at Art Basel Hong Kong was tagged with how much it cost, and this will also be the case with the Online Viewing Rooms, which are going live later this month.
The good news for the collector who might be wary of buying online is that galleries are getting creative and beefing up the experience they can offer, literally coming to collectors in their homes, allowing potential buyers to have the same kind of informative experience that they would normally get through in-person conversations with art dealers – and more. 'Galleries' efforts to educate collectors have been phenomenal,' says the New York-based art advisor Kim Heirston, who has worked for two decades with collectors, corporations, and foundations to develop their collections of contemporary as well as modern and postwar masters.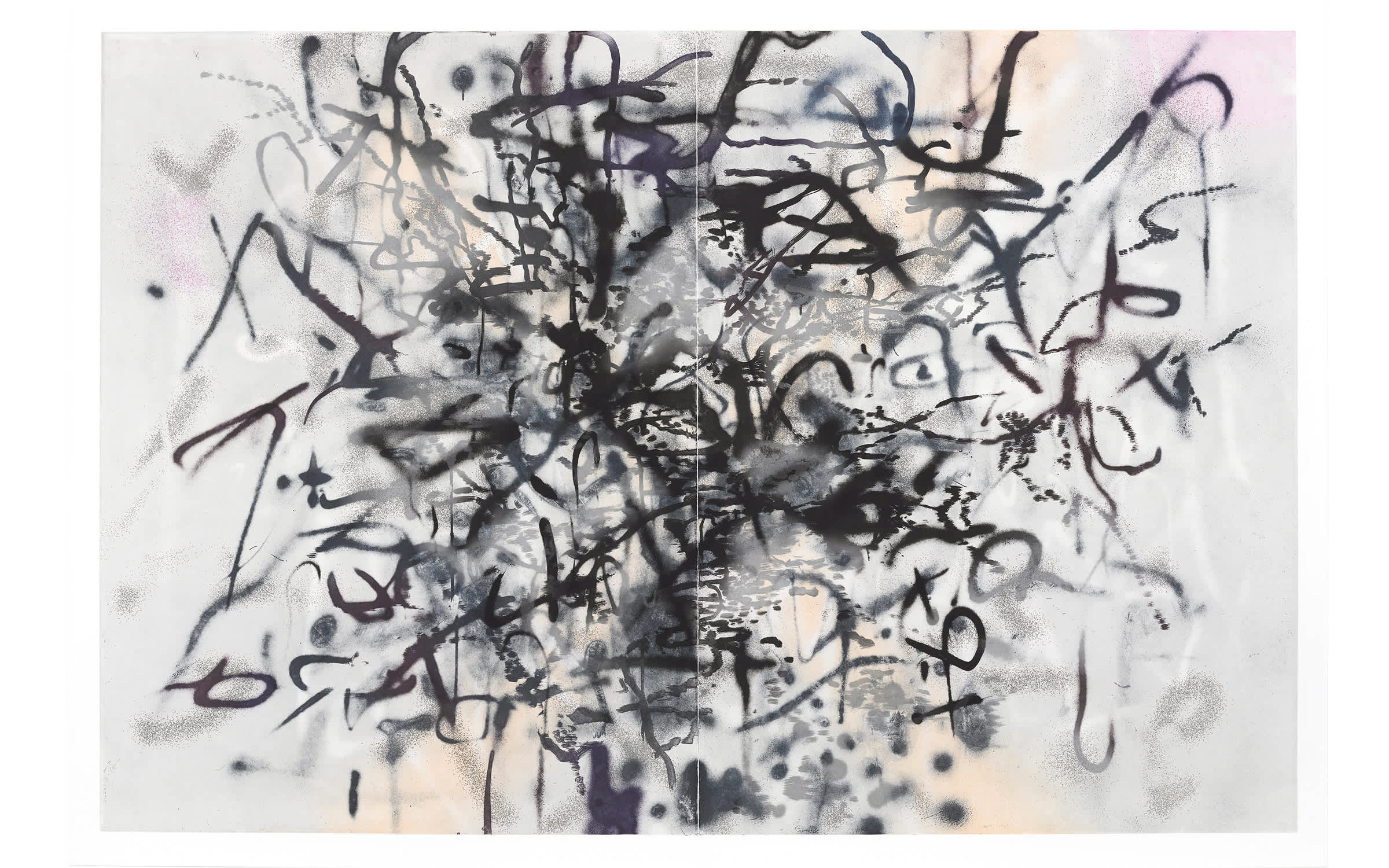 Julie Mehretu, Six Bardos: Dream State, 2019. Edition of 45. © Gemini G.E.L., Los Angeles and Julie Mehretu.
That education allows potential buyers to take what the Los Angeles collector Troy Carter describes as the first step: research, research, research. Carter is the founder of Atom Factory, an entertainment-management company that represented musicians and performing artists such as Lady Gaga and John Legend, as well as the co-founder of the music and technology company Q&A. He collects artists including Mark Bradford, Rashid Johnson, and Julie Mehretu.
It doesn't hurt, Troy says, to have friends who are willing to offer guidance. 'When I first started to collect, I asked Michael Ovitz for some advice. He doesn't do anything halfway, and he was kind enough to send me a Dropbox of artists I should know, as well as websites and books to read. I picked out the artists I liked and then signed up for alerts on Paddle8 and Artsy when their works came up in charity auctions, so I could start to build a collection at entry-level prices.'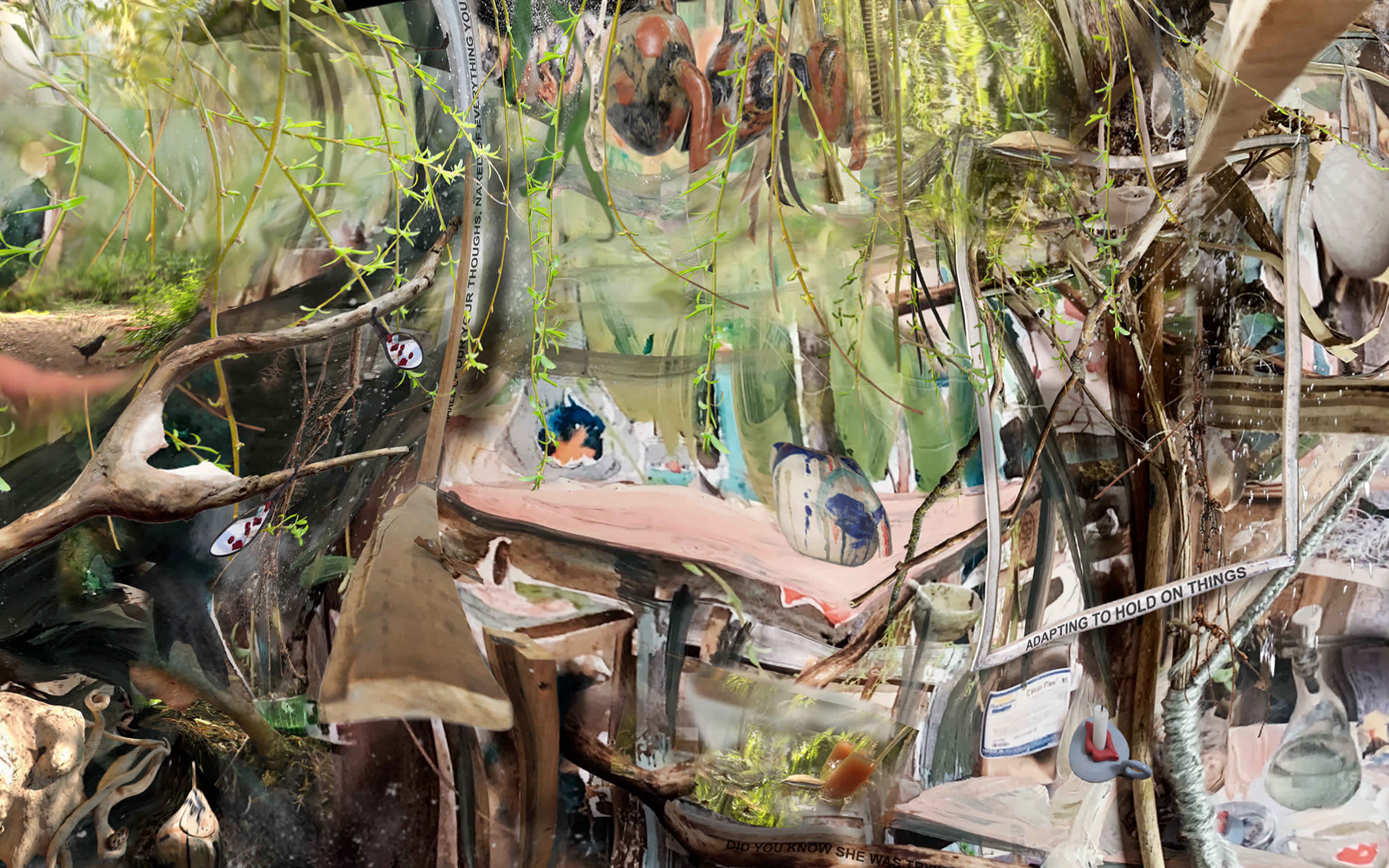 Laure Prouvost, Grand mas Laboratory (detail), 2020. © Laure Prouvost. Courtesy of the artist and Galerie Nathalie Obadia, Paris and Brussels.
Of course, there is much that visiting galleries and fairs online can't match the in-person experience. 'You miss the social aspect of being at the fair and seeing your friends,' says Ariel Bentata, who collects with his wife, Daphna Bentata. Ariel is a founding and managing partner at Accesso, a full-service real-estate-development firm based in Florida that has offices throughout the US; Daphna sells and invests in residential real estate. 'And you miss the information that the gallery provides you when you're looking at work in person. On the other hand, online art fairs democratize the process, since every exhibitor is given the same weight on the screen, so you learn about more artists.' And when you visit a fair in person, Ariel highlights, you prioritize the booths of galleries that you already have a relationship with and may not visit all those exhibiting. Art fairs remaining open online for a longer time than they would if they were held in the real world, he says, allows the couple to visit every gallery. 'Certainly, we miss discovering things by happenstance,' he says, but then again, 'every click is a discovery.'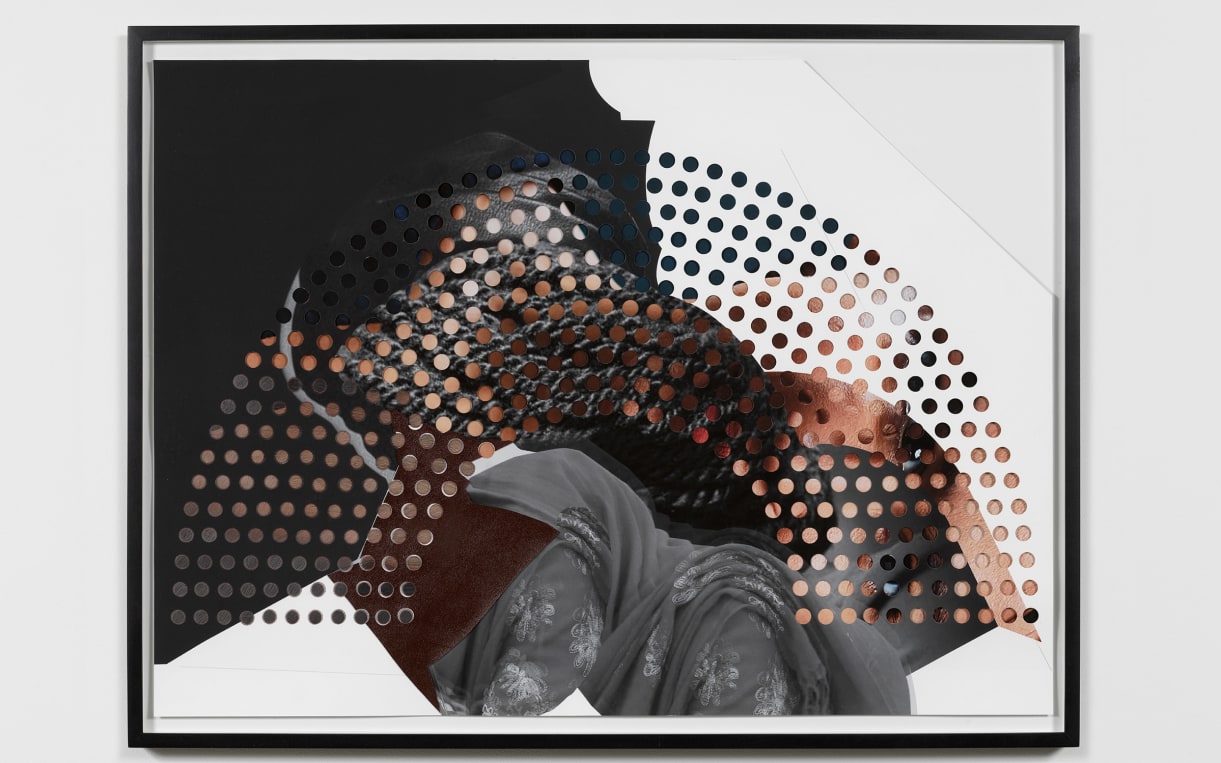 Baseera Khan, My Family's Headwraps, 2019. Courtesy of the artist and Simone Subal Gallery, New York City.
Kim points out that buying artworks without seeing them in person is not an entirely new phenomenon – dealers have offered artworks to collectors via JPEG and PDF for some years. In 2013, New York's Winkleman Gallery even organized an exhibition titled 'Send Me the JPEG'. But she also acknowledges that a buyer is taking a chance by purchasing artworks sight unseen, with color being a particular sticking point. She once had a collector commission a wood-and-mirror installation by Jorge Pardo that she had found at an art fair that the buyer couldn't attend, only for them to find that the colors weren't quite what they had expected when the piece was first installed in their home. (They came to love it just the same, she says.) Another potential problem area is scale, she continues, recalling sales she made of works by Giacometti and Antony Gormley – the Gormley buyer was surprised by how large the piece was, and in the case of the Giacometti, the collector had been expecting it to be larger. Kim has since gone as far as sending collectors a cardboard mock-up of artworks.
Troy points out that surprises can cut both ways. 'Some works have turned out to be maybe not as great as they looked in the photos,' he says. 'But some have exceeded my expectations once you get to see every detail and every nuance that you may have missed on screen.'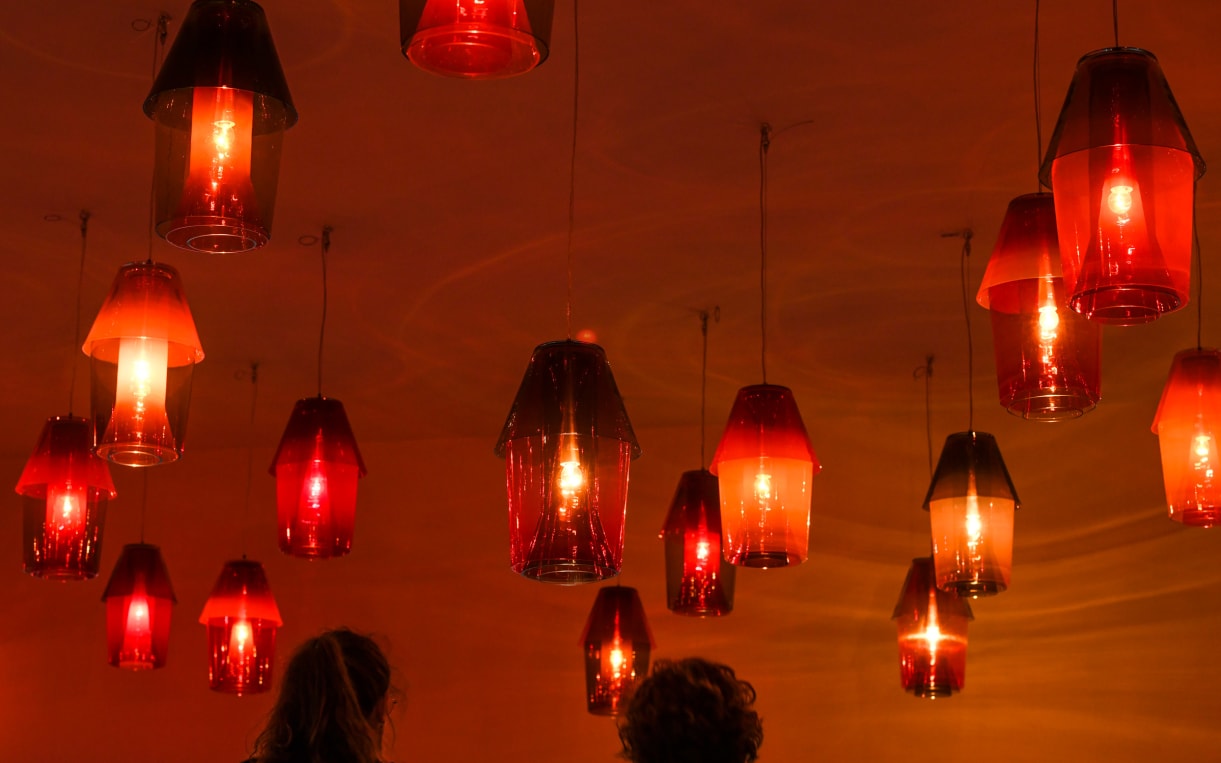 Jorge Pardo, Untitled (detail), 2002, presented in the Unlimited sector at Art Basel in Basel 2019 by neugerriemschneider, Berlin.
High-resolution images can save buyers from unpleasant surprises, adds Kim, including where there is very subtle imagery within an artwork. 'This is where high-res photography is really your best friend,' she says. In the case of a  Richard Prince 'After Dark' painting being considered by a conservative couple, she recalls, the large files revealed a voluptuous breast that was a no-no. In another instance, there was a Mastercard embedded within a Damien Hirst painting that made it out of bounds for a particular buyer.
So, sometimes, the same advice applies when buying from a JPEG as when buying in person. 'Really look,' says Kim. 'Look very carefully.'
Top image: Baseera Khan, My Family's Headwraps (detail), 2019. Courtesy of the artist and Simone Subal Gallery, New York City.